---
Summer term experiments: Year 10, 'Invictus' and '12 Years a Slave.'
15

Jun 2018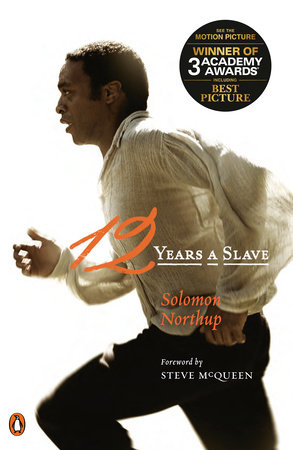 "Don't address their brains, address their hearts."

Nelson Mandela.
This mission to develop the reading confidence of my low set Year 10 group continued with earnest this week. Last weekend, I spent a delightful hour rummaging around my book shelf to find some suitable extracts (my long suffering wife seemed to have issues with my retort that I couldn't possibly complete any housework, or indeed deal with the ubiquitous screams of our wee one, as I was "working".) There are fifteen boys and five girls in this class, and while I don't want to pander too obviously to gender stereotypes, I do want to find things that they will both challenge them and that they will find interesting.
Then, in a moment of pure euphoria, nestled beside each other I discovered Solomon Northup's 'Twelve Years a Slave' (only £2.50 on Amazon!) and John Carlin's 'Invictus'. (£1.23!) Even more delightful was the realisation that I already had a lesson planned on 'Twelve Years a Slave' hidden in the remnants of the dusty memory stick. The dizzying heights and joys of life as an English teacher.
'Lesson on Twelve Years a Slave'.
Not only is Solomon Northup's record of his kidnap and life as a slave in 1841 America a genuinely fascinating and shocking read, the film version is superb.  I am by no means a purist: if a film version of a text can aid my students' ability to read challenging texts and assist in developing their confidence, I am all for it. So in they came to the lesson to this first image, and had to record impressions of the character.
This was then combined with recording words to capture image number two, that captured his new life as a slave – and visually demonstrated the marked change in his demeanor.
I then explained that the purpose of this week is to develop their ability to probe the impact of specific words and phrases, and to continue to develop our reading skills. The trailer for the film version is a perfect introduction to the plot of the book:
We then looked at the first extract in this 12 years a slave extract, and the question:
What makes this part of the story tense and exciting?
Write about:
What happens in these lines
The writer's use of language to create tension
The effect on the reader.
The process I described last week about students quickly identifying the key words and phrases they could use to answer this was again used. Then to scaffold the amount of points they could cover, I gave them, Blue Peter presenter style, this: To word or not to word. This identified a range of points the students could make and defined some of the challenging vocabulary. All they then needed to do was write their answer in exactly ten minutes, trying to cover as many points as they could. The key words at the bottom of the sheet are also useful in helping with the sophistication and clarity of their response to the text. One of our issues as a class is not covering enough points in timed conditions, so I will be introducing more tasks like this over the next few weeks. Again, it is simple tricks that can help them to feel more confident with covering more points in timed conditions.
We then looked at the extract from later in the novel, in which Solomon finally loses his self-control against the cruel and tyrannical slave owner. This time, they had to identify the evidence independently, with the only scaffolding I gave them the 'Two Minute Thom' deconstruction. This involves having the opening to a model answer on the screen for exactly two minutes before it disappears never to return– giving it a sense of urgency so that students know they will have to concentrate carefully to see how I have approached answering the question:
Solomon's anger is evident in "I seized him by the ankle", the word "seized" demonstrates his rage and his refusal to submit to ill treatment. This is further shown in "my blood is up", reference to "blood" illustrates his temper and rage. This growing anger is again marked in "frenzy of my madness", conveying his wild actions.
Lesson on 'Invictus'
Now, if you are on the hunt for a brilliant summer read on modern political history, 'Invictus' may well do the job. John Carlin provides readers with a thrilling account of the build up to the Rugby World Cup Final in 1995, and Mandela's desire to unite the country. And low and behold: there is a brilliant film version of it to accompany the text! I have made no secret in these pages before about being a Mandela obsessive, so much like the Sacks pontificating of last week – this lesson also gave me the perfect opportunity to do some Mandela rhapsodising.
Students stumbled in on Friday period four to be instantly thrown into wise serenity with a page of Mandela quotations. Perhaps this is something I should keep to myself, but my Mandela obsession has gone as far as to purchase this splendid little book: 'Nelson Mandela: The authorised book of quotations'. (93 pence!)  I picked out five quotations and students had to complete the following task:
What impression do the quotations give you about the person who said them? Annotate three – focus on word choice. Bonus: who do you think it is?
We then spent some time talking about the quotations and their impressions before I dropped the Mandela revelation bombshell. To introduce the text we looked at this basic overview from Wikipedia, and they had to list five things they learnt about the book:
After being released from prison and winning South Africa's first free election, Nelson Mandela presided over a country still deeply divided by fifty years of apartheid. His plan was ambitious if not far-fetched: use the national rugby team, the Springboks—long an embodiment of white-supremacist rule—to embody and engage a new South Africa as they prepared to host the 1995 World Cup. The string of wins that followed not only defied the odds, but capped Mandela's miraculous effort to bring South Africans together again in a hard-won, enduring bond.
I then showed them the trailer for the film version to help consolidate their knowledge of the text:
With the first extract Invictus extract one I wanted to focus on this idea of how a writer creates an impression. This was also linked to the words we had collated about Mandela from the opening task. This short extract from the film, when Mandela meets the captain Francois Piennar, was a good way into looking at some of Mandela's mannerisms:
I had packed in a lot in this lesson (and it was Friday period four!) so I didn't want them to answer this question in writing. Instead, I wanted them to verbally rehearse what they would say about evidence. On tables students gave themselves a number one, two or three. They then had to talk for thirty seconds about the impression their corresponding evidence gave them about Mandela, with a particularly focus on word level aspects. They had to use the phrase: The impression I get is…
"He awoke, as he always did, at 4.30 in the morning"
"Mandela invited her to his room, apologised"
"wedded to an exercise regime"
This lot had been complaining about things getting rather depressing in their English lessons: and from adventures with a colour blind artist to becoming a slave, I could see their point. So the last question we looked at this week, to end on an optimistic note, was this: How does the writer show the joy and excitement in the extract? This extract is from towards the end of the book, with the glorious victory over New Zealand secure (we did have a tangential delve into Jonah Lumo's immense physical prowess – one of the reasons why New Zealand were definitive favourites) Invictus extract two.This clip from the film a perfect one to watch before the extract, giving some sense of the enormity of the ocassion:
We read and highlighted quotations and the only support I gave them for this was these two sentence stems for the eight minutes they had to answer it individually:
The writer shows the joy by…
The word/phrase demonstrates excitement by…
This response shows that while there is still a long way to go, the students are starting to get the idea of covering more points in the time available. This lad has been working at a grade three all year, so this is showing things (slowly!) moving forward, he is covering more points and starting to engage with language employed:
Next week, after a lesson on comparing the style and content of the two texts, we will use both the extracts for a writing focus.  Both texts are useful stimulus for some narrative writing using the characters as inspiration.
The lesson finished with a poetry weekend pass: with W.H Henley's 'Invictus' on the Powerpoint and students giving their initial impressions about it. As the lesson closed, one young man turned to me and either mumbled "Enjoy your weekend sir," or proudly proclaimed, "Tell you what sir, a pass in English is no problem for me next year: I am the master of my fate, I am the captain of my soul."
Thanks for reading.